HDFC Bank's Educational Crisis Scholarship

HDFC Bank Parivartan's ECS Scholarship aims to support meritorious and needy students belonging to underprivileged sections of the society. The scholarship programme is meant for college students pursuing UG and PG programmes. Under the ECS scholarship, the students who are unable to bear the cost of education due to personal/family crisis or any other financial problems and are at a risk of dropping out are provided with monetary assistance.

Eligibility
Open for Indian nationals only
The applicants must be pursuing professional courses (BBA, BTech, BCA, MBBS, MBA, MCA, MTech, etc.) at Undergraduate or Postgraduate level in recognized colleges or universities.
They must be facing a personal or family crisis that has occurred during the past three years, due to which they are unable to continue bearing the cost of education and are at risk of dropping out.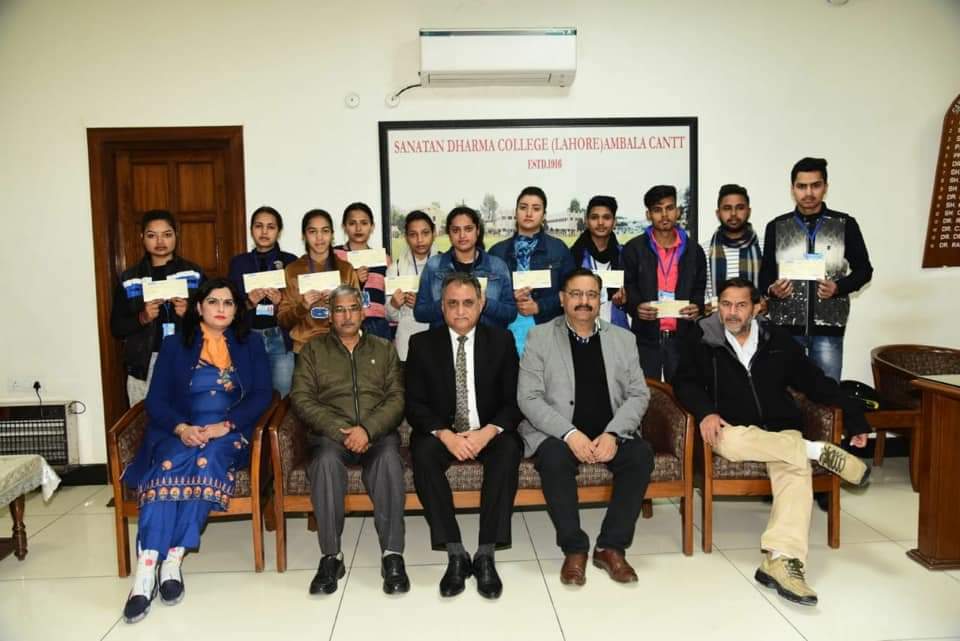 Scholarship has been given to 14 students of the college by HDFC Bank
| | | | |
| --- | --- | --- | --- |
| S. No. | Roll Number | Name | Class |
| 1 | 3247420017 | Divyani Sharma | B.Com SF-I |
| 2 | 2366120039 | Urvashi Sharma | B.Com SF-II |
| 3 | 2294420005 | Shikha Oberoi | B.Sc H.Sc-II |
| 4 | 1558320010 | Vasudha Oberoi | B.A Eng. Hons.-III |
| 5 | 3246810016 | Mohd Nisar | BCA-I |
| 6 | 3247210006 | Yogesh Kumar | B.Sc Comp. Sci.-I |
| 7 | 2294220057 | Namya | B.Com General-II |
| 8 | 1558720045 | Vibha | B.Com General-II |
| 9 | 2294110028 | Ankit | B.A General-II |
| 10 | 2370420010 | Dixa | MCom(IT)-II |
| 11 | 3176020013 | Simranjeet Kaur | M.A Eng-I |
| 12 | 1558720030 | Twinkle Kapoor | BComGeneral-III |
| 13 | 2294210014 | Paras Verma | BComGeneral II |
| 14 | 3247020008 | Garima | B.Sc IT-I |