Uma Shashi Ujjwal Scholarship
This scholarship is provided by Ms. Charu Gupta, Senior Project Manager, Honeywell Company, Germany.  Dr. Divya Jain, Associate Professor, Dept. of Botany (Sister of Ms. Charu Gupta) helped in the selection of students for the same.
In 2020-2021, 05 students of professional courses were selected and provided a scholarship of 6000/- each.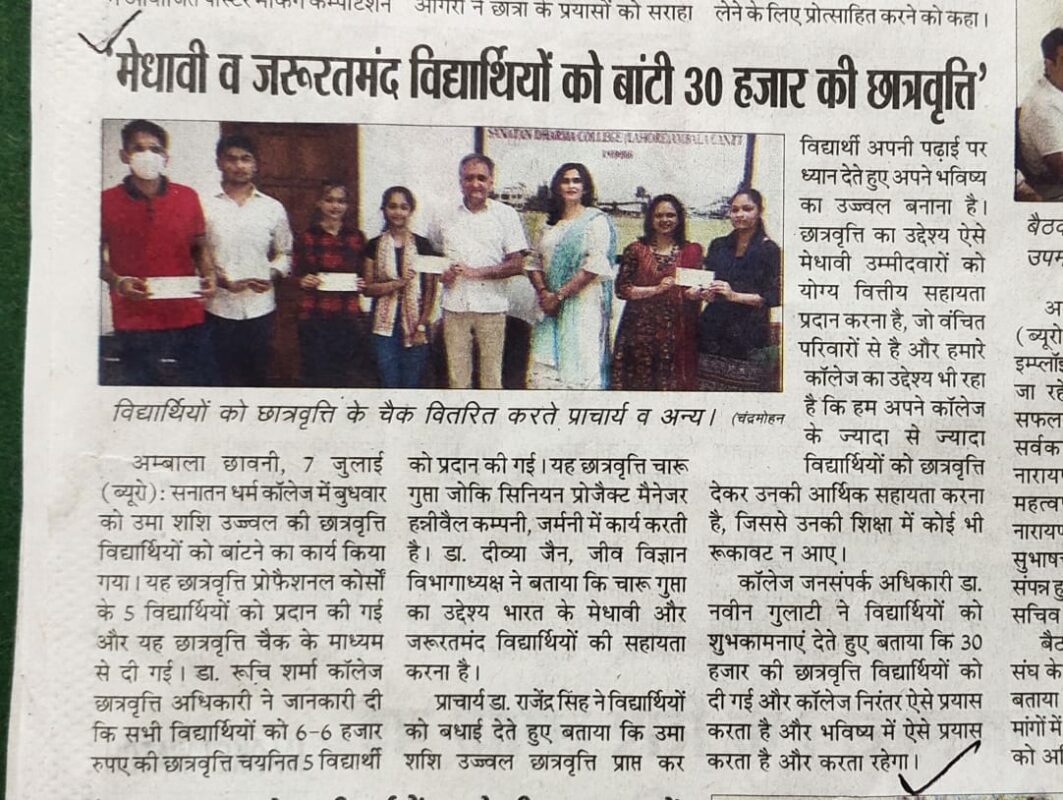 Uma Shashi Ujjwal Scholarship (2020-2021)
S.No.
Name
Roll Number
Select Class
Gender
1
AMISHA SHARMA
120167011034
BCA-I
Female
2
AMIT
120167011073
BCA-I
Male
3
RAVNEET KAUR
2365620023
BBA III
Female
4
SAPNA DEVI
120167088015
BScIT I
Female
5
ARSH KABIR SINGH
3260710002
B.Voc (SD) II
Male